Services
Tank Repairs and Terminal Maintenance Projects
Doing things right is always our first priority
We prioritize safety, quality, and customer satisfaction on every project
Our teams are highly skilled and dedicated to delivering top quality repairs, tank cleaning, seal repairs, piping modification, and terminal maintenance projects.
We understand that time is of the essence on tank turn around projects. Our experienced crews and project management team make sure your deadlines are met without sacrificing quality and safety requirements.
We take a long term approach to every project prioritizing key relationships and customer satisfaction over short-term profit gains, our clients can be assured that their project will be completed with long-term integrity of their facility in mind.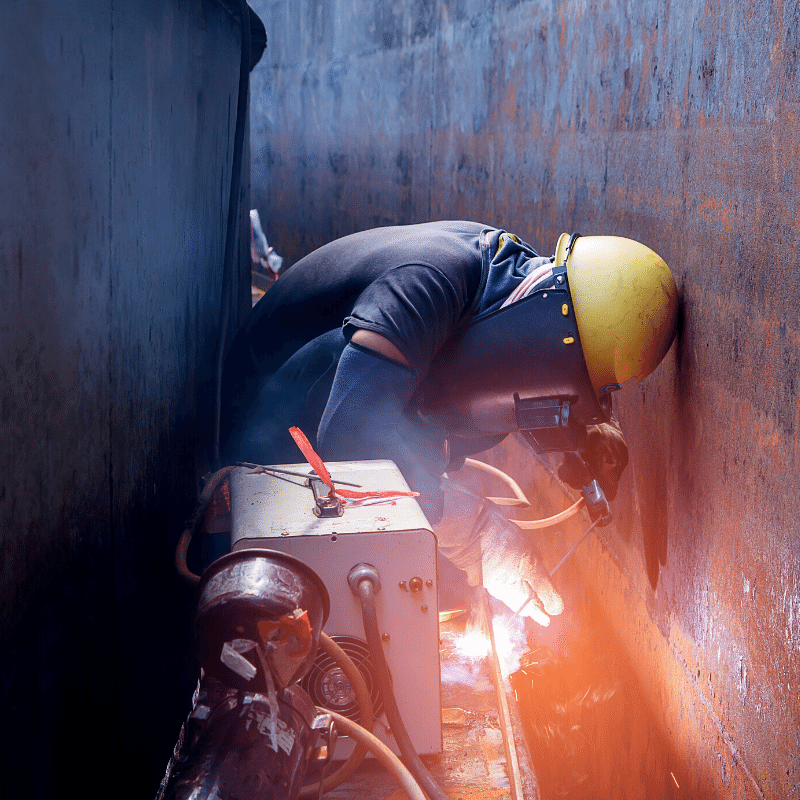 Concord Tank's Services
We are proud to offer our customers the following services:
API 653 Tank Repairs
Concord Tank is a trusted leader in the oil and gas industry, providing critical repair services that meet the exacting standards of API 653 Code. Our passionate team specializes in diverse repairs that range from floor patch plate repairs to full floor and shell course replacements.
With our team's extensive experience completing API 653 code repairs, clients can feel secure in knowing that their tank repairs have been completed within code requirements.
Our team can also help you successfully address repairs outside of code requirements by combining the hands-on knowledge of our experienced Superintendents with our trusted network of tank engineers and tank inspection companies.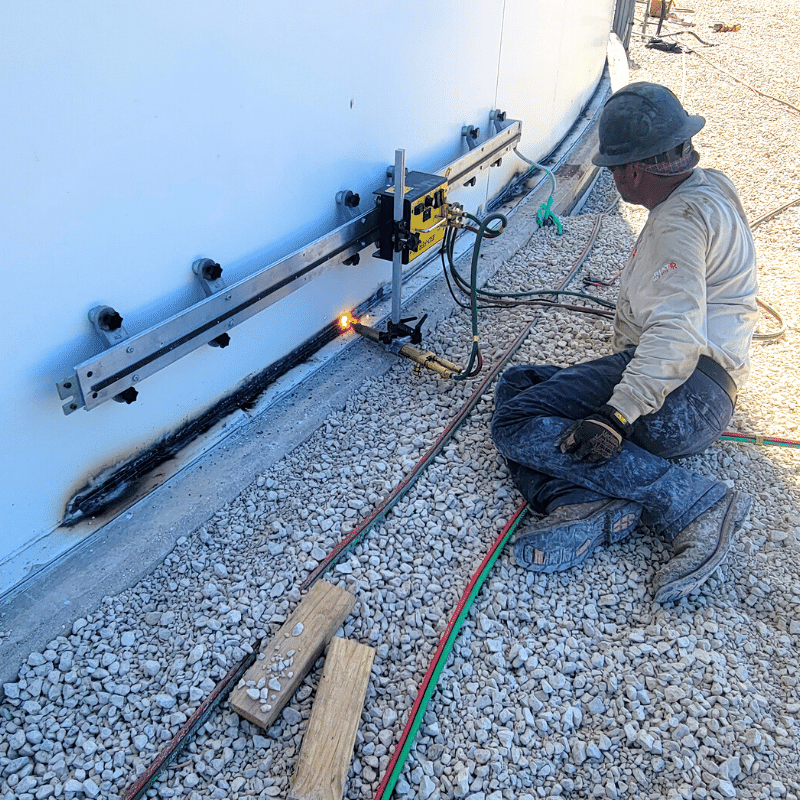 Storage Tank Cleaning
Our experienced crews can help you prepare your tank for inspection and repair by transferring the product, isolating, and cleaning your tank. We specialize in refined petroleum products, flammable liquids, and asphalt tank cleaning work.

No matter the volume of product left behind, we can help you work up a plan to prepare the tank for inspection and meet your project deadlines. If our field crews cannot cover the work, our project management team can coordinate the work for you or get you in direct contact with one of our subcontractors who can meet your specialty cleaning needs.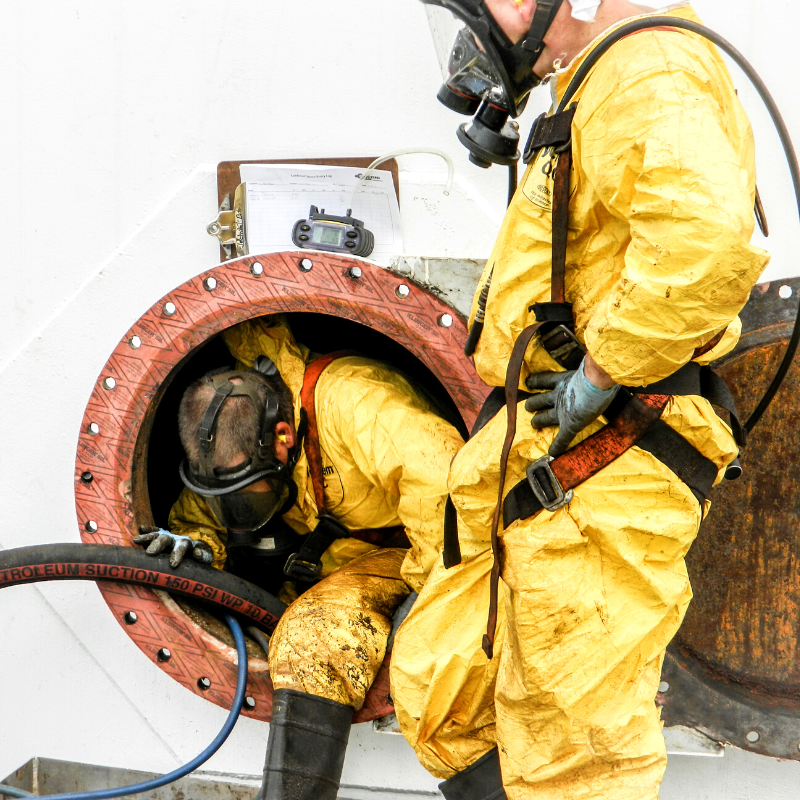 Leg Pinning
We understand the need to keep your tank running at maximum capacity, so our crews are trained to safely enter a properly locked-out in-service refined petroleum tank with supplied air respirators. While in the tank, we can change the floating roof leg settings, inspect seals, and perform minor seal repairs.

In addition to in-service leg settings, our crews can change the settings on cable-suspended roofs and jack-floating roofs that were taken out of service on low legs. Other possible in-service repairs include gauge repairs, Belzona patches, and even hot welds in appropriate circumstances.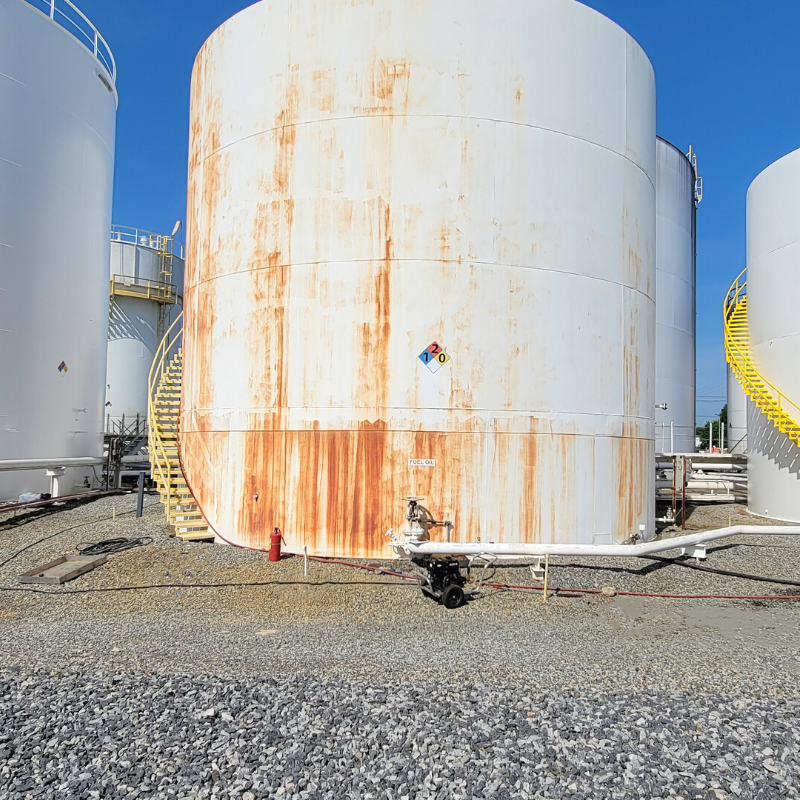 Terminal Maintenance Projects
Concord Tank's terminal maintenance services started a way for us to simplify our customers' tank turnaround projects by reducing the number of contractors needed on each project. We have since extended our capabilities to include other mechanical and structural needs such as stairways, valve replacement, pressure relief testing, and loading arm replacement.

We want to be part of your team, and our crews are happy to help with any terminal needs while on-site. If we are not qualified to cover the maintenance needs we will let you know and get you in contact with someone who can get your facility up and running.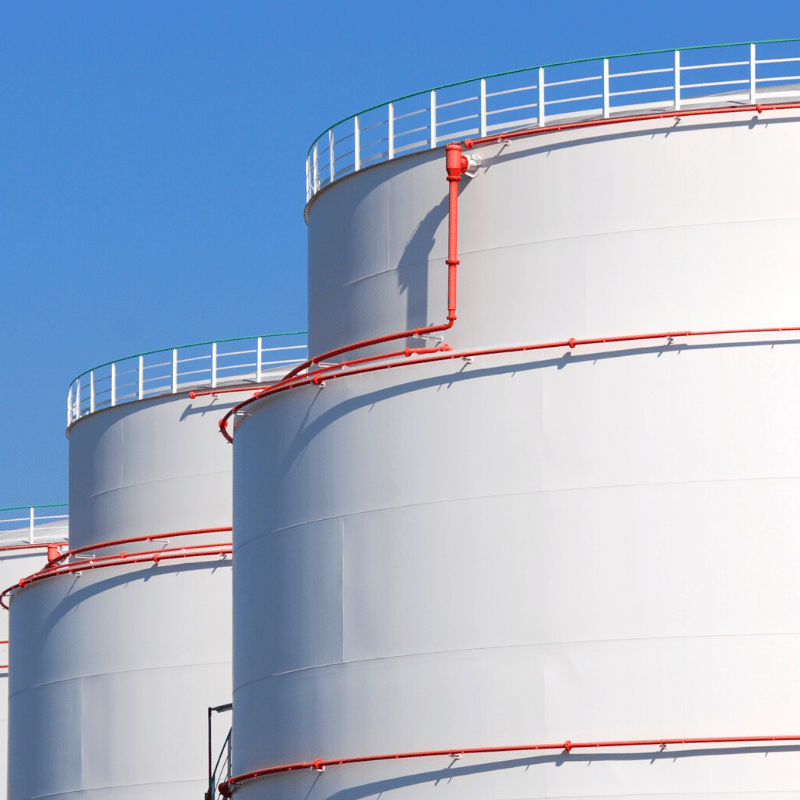 Seal Repairs and Aluminum Internal Roof Installations
Concord Tank knows that a well-maintained internal floating roof and seal system can save your facility money and avoid air quality violations by minimizing emissions. Our crews can repair floating roofs, replace seal systems, and build new aluminum floating roofs.
We are capable of working on a wide variety of seal systems and are happy to recommend a replacement seal system or use your preferred manufacturer. Often we can refurbish existing systems by replacing fabric or addressing small damaged areas to help you minimize repair costs.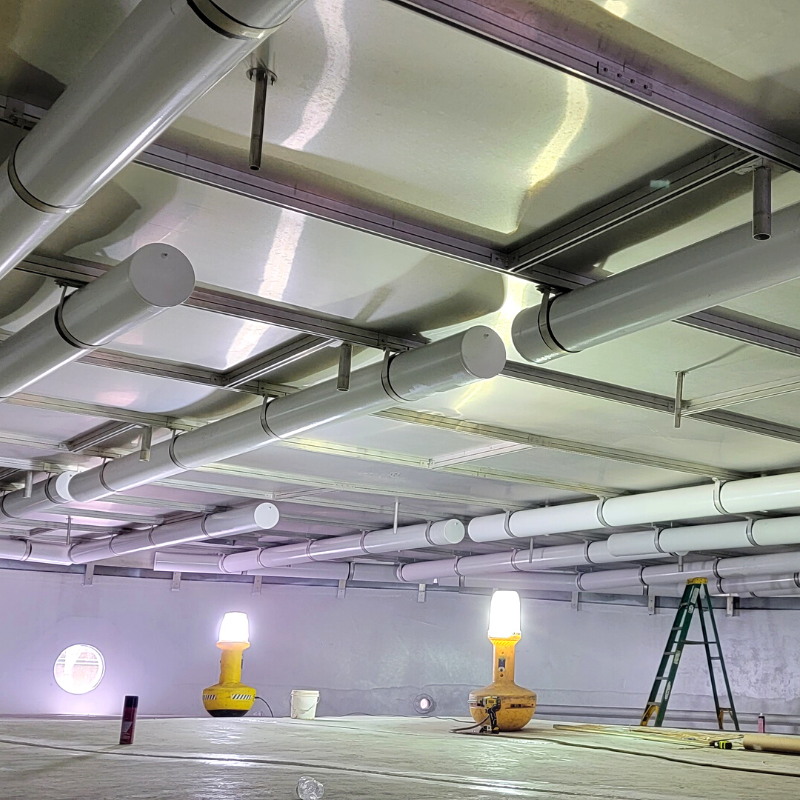 Other Services
At Concord Tank, we offer a range of other services, including:
Small Terminal Piping Projects

Product Transfer

Line Drain Down and Decommissioning

Valve Replacements

Gauge Repair and Replacement

Geodesic Dome Sealing

Pressure Relief Testing
What ever you need, we can deliver a solution tailored specifically to your requirements!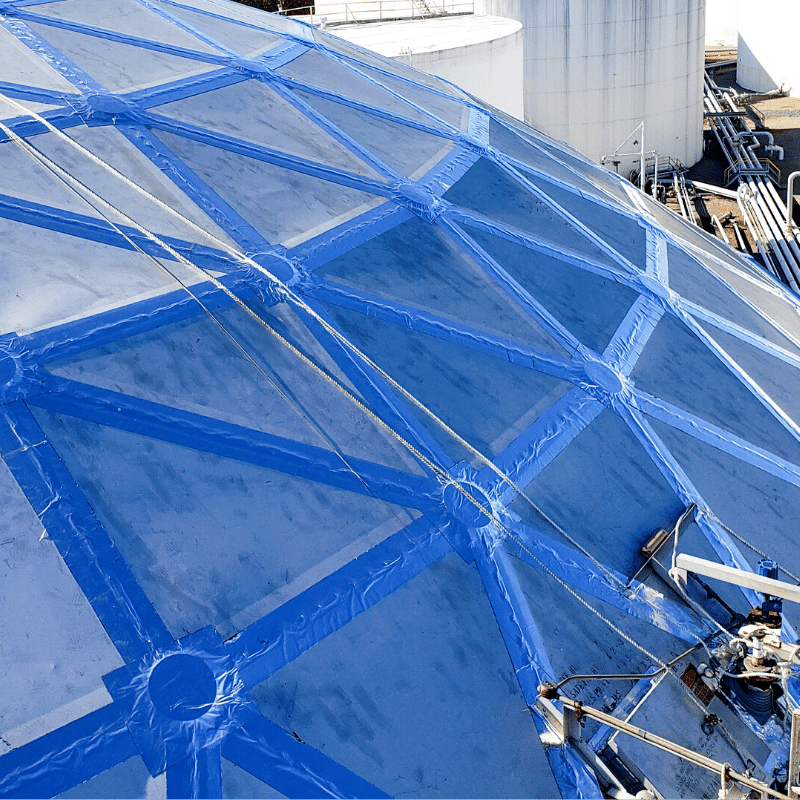 We've Got You Covered
Our Robust Network of Partnerships
Our network of partnerships ensures that all your storage tank needs are covered, including:
API tank inspections
Sandblasting and internal coatings
Environmental services
Tank lifting and foundation repair
Tank liners and secondary containment
Cathodic protection services
Water-jet cutting and hydroblasting
Whatever you're needs are, we will take care of them or we will get you in contact with someone who can!