Experienced Travel Welders
Openings Throughout The Southeastern US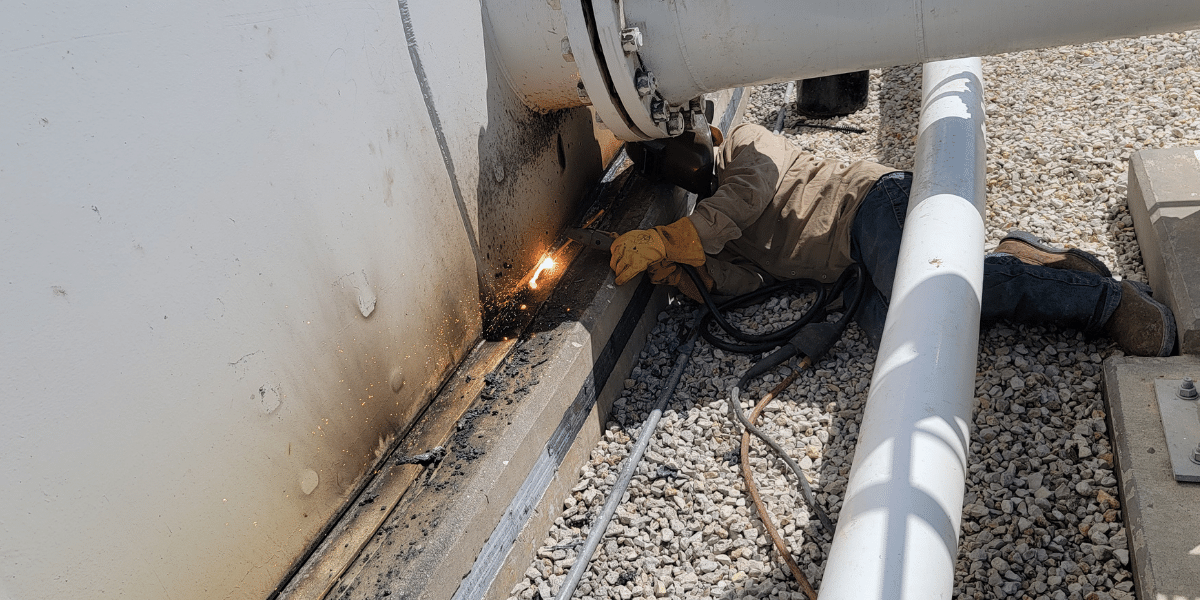 Job Description
Are you tired of jobs with no future or growth opportunities? Do you need a job where you can better yourself and your family? Join the Concord Tank team as an Experienced Welder (traveling full-time)!
Employees in this position generally start between $22 - $28 an hour, and while working on the road, can generally average 50 to 60 hours a week, in addition to a daily per-diem allotment. While working at Concord Tank we will help you attain valuable industry specific skills such as API repair standards, seal installation, tank isolation, and other skills that will transfer to other companies.

In return, we expect a lot from employees on our team. Traveling full time as a welder is challenging; it can be a great career, but it is not for the lazy or unfocused. Employees who make it past the first few months tend to stay with us for many years.
Requirements
This job requires extensive travel and the ability to meet the following requirements:
Pass a DOT drug test.
Be able to qualify for a TWIC card (government background check).
Pass a lung function test for wearing respirators.
Ability to lift and carry 75 lbs.
Requires work from heights and entry into confined spaces.
Reliable and legal transportation to and from jobs as far away as Texas, Florida, and Maryland (Most of our jobs are closer).
Ability to be away from home for up to a month.
Ability to manage your finances and personal commitment to ensure you are available for work.
Ability to remember information and problem-solve. While it is important to work hard physically, this position also requires critical thinking.
Benefits
401(k)
401(k) matching
Dental insurance
Health insurance
Health savings account
Life insurance
Paid time off
Retirement plan
Work Shift
10-hour shifts
Employees generally work 50 to 60 hours a week while working on the road. Our default goal is to have you work three 60-hour weeks and then take a week off to handle personal needs. Overall, employees who are available full-time average between 45 and 50 hours a week for the year.
Work Location
We work primarily in the Southeastern United States. Most of our work is in North Carolina, South Carolina, Virginia, Georgia, Tennessee, Florida, and Texas.
Experience
Construction: 1 year minimum
Welding or Torch: 1 year minimum
Working outdoors for extended periods
Working away from home on the road
License/Certification
Driver's license (required)
Ability To Travel
This position requires you to be able to travel the entire year. We do not have any positions available that require less traveling.
Sound like you? Apply Today.
If you are interested in a career with Concord Tank, please complete the form below to apply.
A resume with references is preferred.